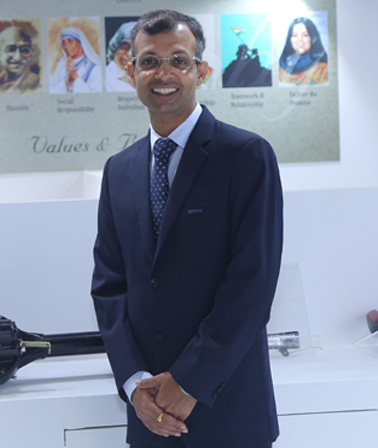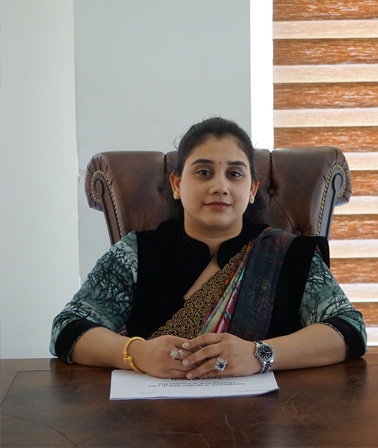 Whenever life or opponent gives you a short pitch ball travelling 150 KMPH towards you, relax your body & get into a balanced side on stance, take a step towards off stump or your resources, look directly towards ball or your problems & swing the bat across from a higher to a lower plane with extended arms as the ball or problem draws to your side, you will definitely beat the fielder for a boundary.
Fond & perfectionist of almost all the sports he plays, take life as a playground.
He took the charge of Delhi Public School, Aligarh and recorded in his laurels as being the Youngest Pro-Vice Chairman of a school organization. When added golden feathers to DPS Aligarh wings, he then boarded Pavna Industries flight. Under his direction Pavna Industries have opened & modified new Units in almost every segment of automobile world. Now, the same group is going to serve with the first International School in the city with pure Cambridge Curriculum delivered by trained faculty, ultra-modern technologies &co-scholastic activities to give children a holistic growth at PAVNA INTERNATIONAL SCHOOL, ALIGARH
The another word for a person who can make opponents weak only by his mind games, whether on or off the field is MR. SWAPNIL JAIN, a cogent strategic and an enchanting personality. Gifted with connoisseur eyes for talent, loved and admired by all, is a sensation and youth icon. He too like his father is a believer of spirituality and a founder trustee of Teerthdham Mangalayatan & Teerthdham Chidaytan. Aiming towards inner peace he has also started walking on his ancestral path.
His significant other, Mrs. Priya Jain, is a management genius with amiable nature, currently the Director in Pavna Group. At present she is associated with five companies under the same. She is a perfectionist with great organizing skills as well. She is the one who can be known as beauty with brain. She is also an active contributor in the industry with integrity. Not only she supports his better half in reaching for his goals but also pursues of her own. She has positive and optimistic attitude inspite of difficulties and teaches her children the same. She plays a prominent role in all of their lives.
While Mr. Pawan Jain and Mrs. Asha Jain, gave life and brought PAVNA GROUP, up facing all the odds, Mr. Swapnil Jain and Mrs. Priya Jain became their twin – soul caring and standing by it throughout.